Setting Up Your First Umbraco Site
This article is outdated and while some concepts may apply, the code samples may not work.
It's not uncommon for Umbraco newbies to get logged in only to realize that they aren't sure what to do next. I wrote an article that will help beginners get started setting up their first Umbraco website and I've donated it to @24DaysInUmbraco.
This tutorial takes the freelancer start bootstrap template and walks you through turning it into an Umbraco site. You will start with your design evaluation, create a custom data type, learn how to setup your Document Types, bring your design into Umbraco, setup your templates and partial views and create your content.
Check out the article to get started setting up Umbraco and find the modified source files you will need on github.
And then this happened…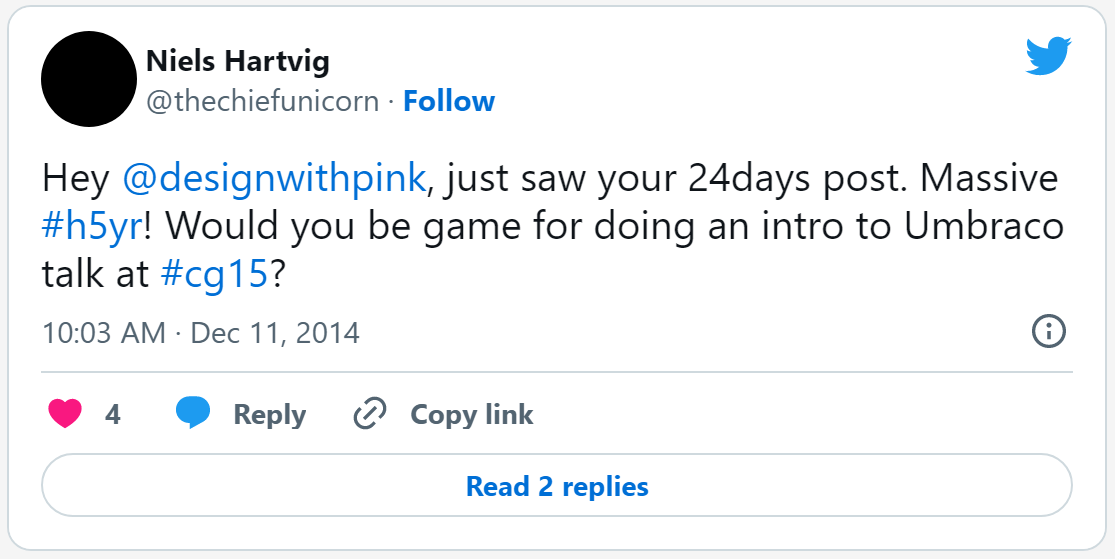 Just in case you don't know what #cg15 is, its Umbraco's annual Code Garden Conference in Copenhagen.